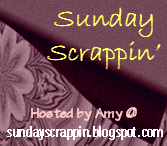 My Ta-Da's this week:
I redid my plan for the front panel of the cards, incorporating a tag shaped vellum piece. I found
a great source for free templates
and patterns. I spent
waaaay
too much time looking at other people's cards online and not enough time working on my own... oh, wait.. I guess that doesn't really belong under my accomplishments, does it? LOL!!
My To-Do's this week:
Get myself moving! I want to have all the cards DONE by the 12th, which is when we'll pick up our family pictures. If things go according to plan, I will come home, cut the pictures apart, label them, stick them in envelopes, and mail all the cards the next morning. That's the goal, anyway!

Take pictures! I thought I was going to post some last week, but it didn't happen. I WILL post some pics of my works in progress over the next few days- promise!

Stamp all the images and finish cutting the vellum for the front panels. (Also a goal last week... oops!) I'd also like to have at least half of the cards assembled by next weekend.
This week's bonus question: Where do you do your crafts? Well, anywhere I can! Currently, my kitchen table. Sometimes on the floor in the basement. I actually have a craft table upstairs in the spare bedroom-- it was my craft room back before DS was born. Now it's a storage room, or the "dump anything you don't know what to do with" room. Someday I will reclaim that space as my own!


If you do any stamping/ scrapbooking/ paper crafts, I hope you'll join us over at
Sunday Scrappin'
!
Post your accomplishments and goals for the week, and then visit other Sunday Scrappers to cheer them on and enjoy their projects!